1. Fulbright Scholarship Program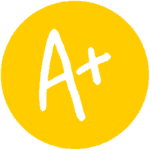 There are several universities that offer full scholarships that cover tuition fees, living expenses, travel expenses, and other associated costs for international students. Some of the universities that offer such scholarships include:
University of Oxford, UK
Harvard University, USA
Yale University, USA
Stanford University, USA
Massachusetts Institute of Technology (MIT), USA
California Institute of Technology (Caltech), USA
University of Cambridge, UK
University of Toronto, Canada
University of Melbourne, Australia
Australian National University (ANU), Australia

University of California, Berkeley

Massachusetts Institute of Technology

California Institute of Technology

University College London

University of Pennsylvania

Gates Cambridge Scholarship
It is important to note that these scholarships are highly competitive, and the application process can be rigorous. Additionally, eligibility criteria, scholarship terms and conditions, and application deadlines may vary for each university and program. Students are advised to research and carefully review the scholarship options and requirements before applying.
The Fulbright Scholarship Program, which is named after the founder Senator J. William Fulbright, has served more than 250,000 students and teachers within the last 70 years. Providing students with unforgettable multicultural experiences, the Fulbright Scholarships offers opportunities to work with universities and other higher education institutions in other countries. Some of the disciplines include Public Health, STEM, Communications, and Journalism.
2. Excelsior Scholarship 

If you are looking for tuition assistance for SUNY (The State University of New York) or CUNY (City University of New York) colleges, the Excelsior Scholarship may be the scholarship for you. There are approximately 89 colleges that fall under SUNY and CUNY, and the Excelsior Scholarship awards up to $5,500 for qualifying programs. Some of the eligibility requirements include NYS residency and gross income of $110,000 or less.
3. The Coca-Cola Scholarship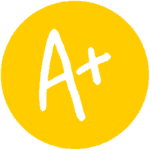 For over 25 years, the Coca-Cola Scholars Foundation has provided more than 1,450 high school students with the opportunity to attend colleges and universities. Through this program, students have attended some of the most elite institutions in the country, including Harvard, Princeton, and Yale. Some of the Cola-Cola Scholars have become elected government officials, entrepreneurs, college administrators, and Broadway actors.
4. National Merit Scholarship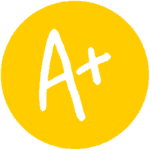 With the mission to shine the spotlight on academic excellence, the National Merit Scholarship scans approximately 1.6 million students across the country and awards $2500 scholarships. To participate in the competition, students must take the PSAT/NMSQT. The scholarship program includes several rounds, in which students with the highest scores may move forward. At the end of the selection process, 7,500 finalists receive an award.
5. Hispanic Scholarship Fund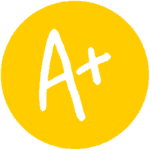 The Hispanic Scholarship Fund is a program dedicated to assisting families of Hispanic heritage earn a college degree. Serving the Hispanic community since 1975, the Hispanic Scholarship Fund has partnered with some of the largest corporations in the country, including Macy's and NBA Cares, to ensure that scholars receive money for tuition, books, and other resources. Qualified applicants for this scholarship include high school seniors, undergraduate students, community college students interested in attending a four-year university, and graduate students. Scholars can receive between $500 and $5,000, based on merit.
6. Hope Scholarship 

The Hope Scholarship, which was founded in 2001, honors Valerie Grace Wheeler, who passed away at age 15, due to metastatic Ewing's Sarcoma. Valeria was known for academic excellence, sports, artistry, and her compassion for others. The Hope Scholarship seeks to award other individuals who have overcome obstacles, provided a helping hand to others, and believe in the power of education. Over the course of 18 years, this scholarship has awarded nearly $700,000 in scholarship funds.
7. The Gates Scholarship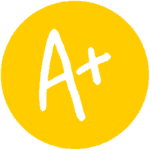 The Gates Scholarship, which was founded in 2017, is pioneered by the Bill and Melinda Gates Foundation. The Gates Scholarship seeks to provide tuition assistance for minority students who come from low-income families, by covering tuition fees that will not be covered by families and financial aid. To apply for this scholarship, students must be a minority and in their last year of high school. The Gates Scholarship awards 300 students per year.
8. The Gates Millennium Scholars Program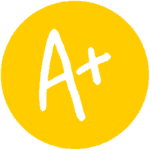 The Gates Millennium Scholars (GMS) Program, which is funded by the Bill and Melinda Gates Foundation, breaks financial barriers for minorities across the country, providing them with tuition assistance. This program is ideal for undergraduate students in any discipline area, as well as graduate students who are studying science, public health, computer science, education, library science, or mathematics. Since 2010, the Gates Millennium Scholars Program has awarded $934,092,630 in scholarships, with an average award of $12,785.
9. Benjamin A. Gilman Scholarship 
Offering scholars an international experience, the Benjamin A. Gilman Scholarship provides students with the opportunity to study or intern abroad. This scholarship has assisted over 125,000 students study in 145 countries. The mission of the Benjamin A. Gilman Scholarship is to help students who are academically advance but encounter financial limitations. Studying abroad helps up and coming professionals to break cultural barriers, as well as advance in their careers.
10. McKay Scholarship 


The McKay Scholarship is a program dedicated to assisting children with disabilities attend the school that best fits their needs. The McKay Scholarship is based in Florida and gives parents the flexibility of choosing the best suited public or private school for their child in grades K-12. For the academic 2016-2017 academic school year, the McKay Scholarship assisted over 31,000 students with opportunity to attend private school.
11. Burger King Scholarship
Founded over a decade ago, the Burger King McLamore Foundation has raised more than $35 million to support over 33,000 students. The co-founder of Burger King, James W. McLamore started this foundation with the intention to help employees and their families pursue higher education. The Burger King McLamore Foundation serves the United States, Puerto Rico, and Canada.
12. Marshall Scholarship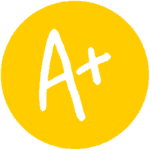 The Marshall Scholarship was founded in 1954, with 12 scholars. The program enables U.S. students to travel abroad to the United Kingdom to study any subject at graduate level. Fast forward to the 2000s and the Marshall Scholarship awards 40 scholars each year. The program encourages scholars to become US ambassadors and the country's future leaders.
13. Dell Scholarship 

Dell Scholars, created by the Michael and Susan Dell Foundation provide tuition assistance to future college students who are often the first in their family to pursue a higher education. Dell Scholars provides mentorship and a resourceful network of high achievers. Scholars can look forward to textbook credits, a laptop, and so much more.
14. Bright Futures Scholarship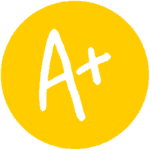 The Bright Futures Scholarship provides tuition assistance to Florida high school graduates who exemplify academic excellence. Some of the requirements include a high school diploma, completed FASFA and enrolled in at least 6 non-remedial semester credit hours. The scholarship can last up to 5 years from high school graduation.
15. Rhodes Scholarship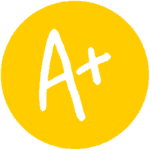 Rhodes Scholarship is one of the oldest international scholarships available to applicants in the United States and U.S. territories. Named after Cecil J. Rhodes, a British businessman and politician, the Rhodes Scholarship provides qualified applicants with full tuition assistance to attend the University of Oxford in the United Kingdom. Each year, 32 applicants are selected based on their academic achievements, leadership qualities and community service.
16. Jack Kent Cooke Scholarship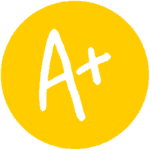 Founded in 2000, the Jack Kent Cooke Scholarship awards financial assistance to students from the 8th grade through graduate school. Over the last 18 years, the Jack Kent Cooke Scholarship awarded $190 million to more than 2,400 students. Along with financial resources, recipients receive guidance on how to continue to navigate through their academic careers.
17. T.E.A.C.H. Scholarship 

T.E.A.C.H. (Teacher Education and Compensation Helps) Early Childhood Scholarship Program assists early care educators with obtaining an Associate and /or Bachelor degree, as well as other credentials in early childhood education. Funded by the Florida Office of Early Learning, T.E.A.C.H. collaborates with more than 60 universities, colleges, community-based training institutions, and vocational-technical schools. The program covers most tuition, as expenses are shared between the sponsoring child care center, the recipient and T.E.A.C.H.
18. Horatio Alger Scholarship 




The Horatio Alger Scholarship Program provides financial assistance to high school students who have faced great obstacles but are still academic achievers. As one of the nation's largest scholarship programs, the Horatio Alger Scholarship Program consists of over 70 unique scholarships divided into 4 categories – State Scholarships, Career & Technical Scholarships, Targeted Scholarships and National Scholarships. Deadlines and qualification requirements will vary with each specific scholarship.
19. U.S. Presidential Scholars Program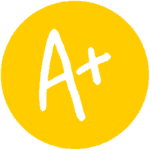 Founded in 1964, the U.S. Presidential Scholars Program is dedicated to honoring some of the nation's academically advanced high school seniors. A few decades after the program began, the program directors extended assistance to students who excelled in visual, creative and performing arts, as well as the technical fields. Each year, 161 high school students are awarded one of the nation's h1ghest honors, which is a Presidential Scholar.
20. Stars Scholarship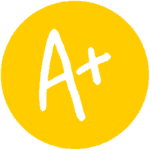 The STARS Scholarship, originally named South Texas Academic Rising Scholars, began in 2002 with the vision to help educate the South and West Texas community. Since then the scholarship has partnered with hundreds of business, colleges and organizations to disburse over $30 million dollars to over 14,500 students. Qualifications are based on financial need, scholarship and academic achievement.
21. Regents Scholarship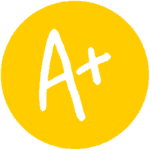 The Regents Scholarship provides tuition assistance to qualifying students who are interested in attending one of the 10+ universities that fall under the University System of Maryland (USM). For more than 33 years, the Regents Scholarship provided 271 students with more than $9.7 million dollars. Recipients are based on academic achievements, S.A.T. scores, and G.P.A.'s.
22. West Point Preparatory Scholarship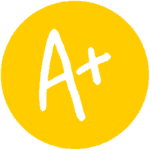 The West Point Preparatory Scholarship Program (WPPSP) is dedicated to providing financial assistance to exemplary students interested in attending the United States Military Academy (USMA). Recipients will fall under the athletics or scholars/leaders category and receive partial scholarships for a year of education at military junior colleges or preparatory schools. It is likely that candidates who are awarded the West Point Preparatory Scholarship are accepted into the United S4tes Military Academy.
23. The Harry S. Truman Scholarship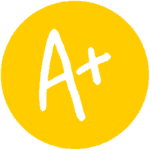 The Harry S. Truman Scholarship, named after the 33rd president of the United States, continues to encourage education and political responsibility across the country. Each school is allowed to submit 4 nominations, which equates to over 600 applicants a year. The advisory board selects 55- 65 scholars annually, based on academic achievement leadership skills, and community service.
24. The Barry Goldwater Scholarship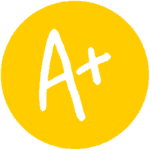 Founded in 1986, The Barry Goldwater Scholarship and Excellence in Education Foundation honors Senator Barry Goldwater, who served the United States for 56 years. For over 30 years, the Barry Goldwater Scholarship provided financial assistance to college sophomores and juniors who are interested in researching mathematics, engineering and natural sciences. The foundation has served over thousands of scholars, many of whom have received accolades, such as the Churchill Scholarship.
25. Posse Scholarship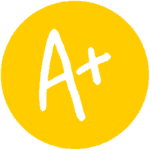 With the support of many political figures, including Barack Obama, Posse has awarded $1.2 million dollars in scholarships. Founded in 1989, the program partners with 10 cities across the country (Atlanta, the Bay Area, Boston, Chicago, D.C., Houston, Los Angeles, Miami, New Orleans and New York) to provide financial assistance to academically advanced students. Posse Scholarship recipients are typically leaders of school organizations, with high G.P.A.'s.
26. Tennessee Hope Scholarship 



The Tennessee Hope Scholarship is available to incoming freshman in the state of Tennessee who are interested in enrolling in one of the qualifying Tennessee public universities, colleges or private colleges. Tennessee Hope Scholarship recipients may receive assistance for four-year or two-year institutions. Some qualifications include residency, SAT scores and GPAs.
27. Zell Miller Scholarship 


The Zell Miller Scholarship provides tuition assistance to applicants interested in attending a qualifying secondary school in Georgia. Recipients have over 50 public, private and technical schools to choose from. Applicants must meet qualifying requirements, such as Georgia residency and U.S Citizenship.
28. Army ROTC Scholarships
Army ROTC scholarships are available both for high school and college students, as well as enlisted soldiers. However, these scholarships are based on your merits and grades, not your financial needs. Scholarship options include full-tuition, two to four-year degrees, room and board options, and books and fee allowances.
To get into the Army, you will also need to take the ASVAB exam. Take a free ASVAB practice test here. ASVAB Study Guide
Army ROTC scholarships are available for high school students, current college students, and enlisted soldiers who want to become officers.
29. Critical Language Scholarship 

The Critical Language Scholarship (CLS) is ideal for students seeking financial assistance for language-based education. CLS is a part of the government's vision to increase the number of Americans who speak foreign languages. Some of the key languages include Bangla, Korean, Punjabi, and Turkish. Learn more
30. Jackie Robinson Scholarship 


The Jackie Robinson Foundation is designed to help support minority and underprivileged undergraduate students pursue their education and career goals. First and foremost, they provide their approved scholars with up to $30,000 in grants to be given over a four-year period. But they do so much more to assist in your success. JRF will also provide year-round workshops, webinars, and personal hands-on mentoring throughout your college career. And for those who are interested in graduate school and/or advanced professional training, JRF has a program specifically designed to help you out.
31. College Board Scholarships 



College Board is taking a different route to the way their scholarships are given. They have compiled a list of six activities for you to complete. Each one is worth a specific amount of scholarship funding. However, if you complete all six you are eligible to be put in drawing for the chance to win $40,000 towards your education.
32. United Negro College Fund 



One of the largest private scholarship funds dedicated to serving minorities, the United Negro College Fund awards more than $100 million in scholarships to more than 10,000 students each year. The program has a network of 36 HBCU's, as well as 1000+ schools in the country. To be considered, applicants must be enrolled full-time at a UNCF Member College or University, demonstrate financial need and have at least a GPA of 2.5.
UNCF is America's largest provider of private scholarships to minority students, awarding over $100 million every year.
33. Georgia's HOPE Scholarship 


HOPE (Helping Outstanding Pupils Educationally) Program is an umbrella of scholarship programs, including HOPE Scholarship, HOPE Grant, Zell Miller Scholarship, Zell Miller Grant, Hope GED Grant, and Hope Career Grant. Founded in 1992, HOPE is funded by the Georgia Lottery for Education. This initiative has assisted more than 1.8 billion students pay for secondary school in Georgia.
34. Walmart Scholarship
The Walmart Scholarship provides tuition assistance to Walmart employees and their high school dependents. Associates must be enrolled in Walmart's Lifelong Learning Program through American Public University or pursuing higher education at a qualifying institution in the United States. The Walmart Scholarship is available to employees who have been working with the company for at least 6 consecutive months.
If you or one of your parents is among the 1.4 million Americans that work at Walmart, you may be eligible for one of the retail giant's scholarship programs.
35. Scholarships for Black Women 


While many scholarships are given to high school students who have hopes of attending college, some are designed specifically for those who are already enrolled. Such is the case for the National Scholarship provided by the National Association of Negro Business and Professional Women's Club Inc. It is awarded to five female African-American college sophomores or juniors each year. In association with the United Negro College Fund, Time Warner Inc awards its scholars with up to $10,000.
36. Foot Locker Scholarship 



The Foot Locker Scholarship awards high school students $20,000 towards their college tuition. Students must have a minimum GPA of 3.0, participate on a school or community team and demonstrate community service. 1 out of the 20 recipients will receive an additional $5,000 from Foot Locker's former Chairman and CEO Ken C. Hicks.
Foot Locker gives a total of $405,000 to twenty high school students whose involvement with sports has helped them develop strong character and leadership skills.
37. Boren Scholarship 

An initiative of the National Security Education Program, Boren Scholarships offers tuition assistance to students seeking to study abroad in underrepresented countries and study less commonly taught languages (Ex. Africa, Asia, Central Europe, Latin America, Middle East). Applicants must show interest in working with the Federal National Security, as scholars must commit to working with the federal government for at least one year after graduation. Scholars can receive between $8,000 – $20,000.
38. Ronald McDonald's Scholarship
Ronald McDonald House Charities is a non-profit organization that strives to provide children everywhere with improvements in health and well-being. They also offer a minimum of $1000 to selected candidates of the RMHC U.S. Scholarship each year to be used for tuition, books, supplies, and other education-related These winners are selected by local RMHC chapters. Learn more
Regional chapters of Ronald McDonald House Charities award a variety of scholarships to local graduating high school seniors.
39. Questbridge Scholarship 


The Questbridge National College Match is a program that enables high-achieving low- income students to find full four-year scholarships and admission to partner colleges. These may be some of the best colleges in the nation, meaning the amount given to some students may be upwards of $200,000 for all four years. All students attending a U.S. high school are allowed to apply.
40. Elks Scholarship 

The Elks National Foundation (ENF) offers four scholarships for those seeking fnancial support for post-secondary education. Most are available to Elk members or their children/grandchildren. They also have a program meant specifically for medical students seeking certification. Local lodges and Elk's associations may offer more scholarships as well.
41. NROTC Scholarships 


The Naval Reserve Officers Training Corps offers several scholarships to those seeking higher education within the Navy or Marine Corps. The NROTC has a national scholarship, scholarships for two to three years as a Marine, nurse, or navy member, and a college program for those already attending college. Winning candidates will receive tuition assistance, living stipends, book, uniform, and other fee help, and possible promotion within ranks upon graduation.
42. No Essay Scholarships 

The most popular no essay scholarship is offered by Niche. This scholarship awards students with $2000. There are no major eligibility requirements other than the application. This scholarship can be awarded to students of any major or degree type.
43. Google Scholarships 




Google, one of the world's most successful technology companies, offer funding opportunities for students interested in pursuing a career in technology. Some of the Google Scholarships include Women Techmakers Scholars Program, Google Europe Students with Disabilities Scholarship and Google Lime Scholarship. To assist students with attending technology conferences across the country, Google also provides travel and conference grants.
44. North Carolina Scholarships 


A well sought-after scholarship specific to the state of North Carolina is the Cheatham-White Scholarship. This is awarded to 20 students each year for both North Carolina Agriculture and Technical State University and North Carolina Central University fully covering tuition, room and board, textbooks, student fees, travel and personal expenses for up to four years. These students must be incoming freshmen into a bachelor degree program and have high marks in academics and extracurricular activities.
45. Academic Scholarships 

ABA Academic Merit Scholarship is available to second-year university or college students with declared majors related to transportation or the travel/tourism industry. These students must also possess a high GPA and strong academic achievement. This scholarship is associated with the American Bus Association (ABA) so those with ABA memberships will be given greater consideration.
46. Gardiner Scholarship 


The Gardiner Scholarship is awarded to children eligible to enroll in kindergarten through 12th grades in the state of Florida. These students must also have a diagnosed disability and an IEP filed with the State Board of Education. The amount awarded to such students is dependent on several factors, with the average being around $10,000. This can be used for tuition, specialized services and therapies, supplies, and college funding accounts.
47. Scholarship America 


This organization focuses on raising funds each year for students who need financial assistance to reach their educational goals. They offer and help support 13,000 education assistance and scholarship programs worldwide for all student and degree types. Many of these are open to employees of sponsoring companies and their families while others are open to anyone.
48. SMART Scholarship 

The Department of Defense (DoD) funds the Science, Mathematics, and Research for Transformation (SMART) scholarship in an effort to raise the number of civilian engineers and scientist that work at DoD facilities. The awarded students must be pursuing technical degrees in STEM disciplines (science, technology, engineering, and mathematics). This scholarship will include full tuition and related fees, summer internships, health insurance, mentoring, supply allowances, and DoD employment placement after graduation.
49. Florida Scholarships 


The ABLE (Access to Better Learning and Education) Grant Program assists with tuition or undergraduate students in the state of Florida who enroll in a degree program from private colleges or universities in the state. The amount of award is determined and set each year by the Legislature in the General Appropriation Act. Your eligibility is determined by the postsecondary institution you have applied to.
50. Left Handed Scholarships:
One of the top scholarships awarded to left-handers is the Frederick and Mary F Buckley Scholarship. This award is typically valued at $1000 to $1500 per year for high achieving sophomore, junior and senior students at Juniata College, a small liberal arts school in Pennsylvania. While the application does ask if you are left-handed, right-handers have also been known to win as well.
51. Alabama Scholarships 



The CollegeCounts Scholarship Program in Alabama awards incoming first-time college freshman with $4000 to assist in paying for their college education. Applicants must reside in Alabama and plan on enrolling in an Alabama college or university. Eligibility will also be based on your academic achievements and your financial need.
52. South Carolina Scholarships 


The Palmetto Fellows Scholarship in South Carolina awards in-state high school students with high marks in academics yearly assistance for post-secondary education taken in South Carolina. This scholarship is funded by the state lottery. It can reward you with up to $6,700 for your first college year and up to $7,500 for your three remaining years.
53. Taco Bell Scholarship 

The Live Mas Scholarship is for creators, dreamers, and innovators. Eligibility is not based on grades, essays, or your athletic abilities. Instead, it focuses on students who think outside the box to make this world and their community better. $1 million is divided between all selected new applicants, $2.5 million to all Live Mas scholarship renewals, and $750,000 to employees of Taco Bell restaurants.
Taco Bell's Live Más Scholarship is for "innovators, creators, and dreamers"—and awards are "passion-based." Undergraduate and graduate students are eligible.
54. Athletic Scholarships 

Athletic scholarships are given to thousands of students each year for just about every sport you can think of. Some are given by specific schools to entice skilled athletes to play for them, while others are offered by professional leagues to encourage the sport and its success. For example, the NCAA provides more than $2.9 million in scholarships each year to about 150,000 students for division I and II schools. These are most often full scholarships that also help with room and board, books, and other fees.
55. BYU Scholarships 



Brigham Young University is one of many schools that offer specific scholarships to students who wish to attend their school. They offer a wide variety depending on your merits, academic achievements, and your personal information. For example, one of their most sought-after scholarships is the Russel M. Nelson Scholarship. This awards incoming freshman with 150% of LDS tuition for eight semesters.
56. Military Spouse Scholarships
Each branch of the U.S. Military offers some sort of assistance to spouses and family members of those enlisted. The Spouse Education Assistance Program provides financial support to army soldier spouses seeking undergraduate degrees. The Gold Star Scholarship Program is for spouses and dependent children of Navy and Marine personnel who were killed in the line of duty. And the Joseph A. McAlinden Divers Scholarships is awarded to spouses of active duty Navy divers.
57. Utah Scholarships 


Utah is the fastest growing state in the country and with that growth comes a need for more students to attend college. The Utah New Century Scholarship helps resident students to earn an associate's degree while still in high school. This scholarship can be used at any four-year public college or university in the state, as well as Brigham Young University and Westminster College. The amount of award varies.
58. Drake Scholarships 


At Drake University, about 98% of all undergraduate students receive financial aid. Drake themselves offer several different scholarships to first year, transfer, and international students. Among those are Presidential Scholarships that range from $18,000 to $22,000 each year. Every Drake student is eligible and considered for this and other scholarships. And all scholarships are renewable each year depending on GPA and academic standing.
59. Scholarships for International Students 
Boro Scholarships are offered to all qualifying international students who are studying in the U.S. This scholarship is worth $2,000. Students from any U.S college or university can apply, regardless of their major or degree type. The only requirement is that you live in the U.S. on an F1 visa to complete your studies.
Studying in a foreign country? InternationalScholarships.com has a database full of scholarships earmarked for students learning outside their native lands.
65. MBA Scholarships
Accenture American Indian – Graduate Level Scholarships provide funding to qualified American Indian and Alaska Native students who are seeking a Master's degree in Business Administration (MBA). This awards Accenture Fellows two-year scholarships of $15,000 and Finalist Scholarships for two years of $5,000 each. Eligibility is based on academic achievement, leadership abilities, and your preservation of culture.
66. Latino Scholarships 


The Hispanic Scholarship Fund is offering the ALPFA scholarship for students of Hispanic and Latino descent seeking a business and/or finance degree. The award ranges from $2000 to $10,000 each. Students must be full-time college sophomores, juniors, or seniors at a four-year university or college and be members of the Association of Latino Professionals for America.
67. Engineering Scholarships 

The National Space Club and Foundation Keynote Scholarship is annually given to high school seniors and undergraduate or graduate students pursuing a career and higher education in on the STEM fields (science, technology, engineering, or mathematics). This can be used for any accredited college or university in the U.S. Eligible and winning students will be awarded $10,000 to assist in their college education.
68. Music Scholarships 


Wartburg College offers the Meistersinger Music Scholarship to talented music students each year. This scholarship award can be up to $5,000 annually for vocal, keyboard, and instrumental music students. Wartburg offers more than $500,000 in music scholarships each year.
69. NYU Scholarships 



One of the most generous scholarships awarded at New York University (NYU) is the AnBryce Scholarship. This is given to first generation incoming college students who possess high academic marks and have financial needs. This award completely covers tuition and is renewable for up to four years of undergraduate study at NYU.
70. Courage to Grow Scholarship 


The Courage to Grow Scholarship was created to help students who dream of higher education make that a reality. This award can be for up to $500 and is given to determined students with a GPA of 2.5 or better on a scale of 4.0. Students must also be able to show courage and passion to live out their dreams.
71. Scholarships for Seniors
The Texas Classical Association (TCA) in partnership with the TSJCL award two scholarships to high school seniors. These students must be planning to continue studies in Latin and Greek culture or the classics during college. Classic coursework must be taken as a college freshman and cannot be at a beginning level. Each scholarship is worth $1000.
72. Scholarships for Transfer Students 


The University of Alabama offers five students each year full tuition coverage for two years if they transfer from any Alabama community college. These students must possess strong community involvement, academic excellence, and leadership experience. Each student must also have completed at least 45 hours of coursework to be eligible.
73. UCF Scholarships 


The University of Central Florida offers several scholarships to its students. One of those is their Pegasus Scholarship Program. This awards incoming high school students with excellent academics with tuition assistance. The amount is based on merit and need and students must be enrolled on a full-time basis.
Students admitted to the University of Central Florida are automatically considered for one of the school's Pegasus Awards for academic achievement.
74. Honor Society Org Scholarships 


The Honor Society provides several scholarships for its members to assist with the financial needs of college education. One such is the Honor Society Undergraduate Achiever Scholarship. This scholarship awards high achieving undergraduate students with $2,000. New recipients are typically selected each month.
75. African American Scholarships 

The National Black Nurses Association (NBNA) is dedicated to improving the education and lives of African American nurses by providing several scholarships each year to qualifying candidates. These students must be enrolled in an accredited school of nursing and demonstrate community and nursing involvement.
76. University of Alabama Scholarships 


The alumni of the University of Alabama have the possibility to connect both their children and grandchildren with a scholarship. This award is given as $1000 every year of a four-year undergraduate study. Parents/grandparents must hold a degree and be an active and current member of the National Alumni Association.
77. Middle Class Scholarship 


The Middle Class Scholarship (MCS), funded by the California Student Aid Commission, provides needed finances to undergraduates who attended high school in the state of California. This award can be valued at up to $171,000 to attend the University of California (UC) or California State University (CSU). This scholarship may be awarded for up to four years.
78. UCLA Scholarships 




UCLA offers many scholarships for undergraduates and graduate degrees alike. Such as the YMA Fashion Scholarship Fund (FSF), which is dedicated to students pursuing education and a career in the fashion arts. Students must demonstrate an interest in the fashion industry. This scholarship typically awards about 100 students each year with $5000.
79. Eagle Scout Scholarships 


Scholarships for Eagle Scouts consist of three types: academic, merit, and field study. Scouts can apply as seniors in high school and win a scholarship ranging from $2000 to $50,000 depending on the type of scholarship. Eligibility is based on academic achievement, scout participation, and financial need.
The National Eagle Scout Association awards over $650,000 per year to Eagle Scouts heading to college or planning field research trips.
80. AXA Achievement Scholarship 

The AXA Achievement scholarship is awarded to students who can demonstrate a drive and ambition to succeed in their community, school, and work-related functions. Winners may be given a $2500, $10,000 or $25,000 scholarship. A $1000 grant will also be given to the winner's school.
81. Scholarships for Veterans 

There are many scholarships to serve veterans of the U.S. military. One such assistance is the AMVET National Scholarship Program. This is designed to help veterans who are seeking higher education and have exhausted the funds gathered through either G.I. Bill program. This scholarship awards those who were honorably discharged with $1000 per academic year for up to three years.
82. First Generation Scholarships 


First generation scholarships are given those who are the first in their family to attend college or university. Many schools themselves offer these as well as many other private and public organizations. Orange County, Vermont offers such a scholarship through the Vermont Student Assistance Corporation (VSAC). It awards 25 winners each year with $1000 to use toward post-secondary education needs.
83. Chick-Fil-A Scholarship 

Chick-fil-A offers two types of Remarkable Futures scholarships to restaurant team members. One is the True Inspiration Scholarship worth $25,000 given to undergrad or graduate students who have a high GPA and demonstrate financial need. The other is the Leadership Scholarship and is awarded as $2500 to team members who are enrolled in two or four-year college or university.
Chick-fil-A team members can apply for scholarships ranging from $2,500 to $25,000 for either undergraduate or graduate school.
84. Ron Brown Scholarship 


This scholarship program awards outstanding young African Americans with scholarships, leadership experience, and service opportunities to encourage civic engagement among scholars. Each scholar is awarded $10,000 per year for four years to be used for educational purposes. Scholars are also provided with a mentorship program all throughout their college years.
85. USC Scholarship 


One of the most popular types of scholarships offered by USC is the USC Merit Scholarship. This can range from $2000 to full tuition depending on academic achievement, community involvement, talent, and leadership qualities. All students who apply for admission are automatically considered for these scholarships.
86. Georgia Scholarship 


Georgia offers many scholarships to encourage students to attend state colleges and universities. The Woodrow Wilson Georgia Teaching Scholarship is awarded to high achieving students who are major in a STEM field and plan to teach in a Georgia high school. Students must have or plan to receive a bachelor's degree by June 30th of the award year.
87. Arkansas Scholarship 


One of the top scholarships to earn in the state of Arkansas is the Swayze Woodruff Memorial Mid-South Scholarship. This awards Arkansas residents and surrounding states who have a love of horseback riding with $9,000. Qualifying students must be AQHA or ACHYA members and compete regularly in Quarter Horse shows.
88. Cobell Scholarship 



The Cobell Scholarship is administered by Indigenous Education, Inc., a company determined to help post-secondary students receive funding for higher education. Applicants must be enrolled as a member of a federally recognized tribe and be enrolled as a full-time student with plans for a degree. Awards vary up to $5,000 for undergraduates and up to $10,000 for graduate and professional degrees.
For Native Americans, the Cobell Scholarship offers financial assistance for undergraduate, graduate, vocational, and summer programs.
89. Scholarships for Juniors 
Its never too early to start looking for scholarships to fund your education. In fact, there are several that are offered to high school junior on a regular basis, such as the American Meteorological Society's Freshman Undergraduate Scholarship program which encourages all high school students to study the atmosphere and related sciences. This scholarship awards $5,000 to students planning to pursue degrees in those fields.
90. FIU Scholarship 




The Florida International University offers many scholarships to their students. One such program is the David A. Burke HM scholarship. It is awarded to full-time student seeking a career in tourism management and hospitality. Both incoming and current student may apply. The amount varies each year based on need and academic achievements.
91. SDSU Scholarships 


If you are wishing to attend San Diego State University, don't apply without looking at the scholarships available to you. The Weber Honors College Scholarship is one example. This is awarded to about 10 students each year who are accepted into the fall cohort of the Weber Honors College. Acceptance is based on academic achievement and is awarded a value of $1,000 to $7,500 per year.
92. National Merit Scholarships 

The National Merit Scholarship program offers about 8,600 scholarships to those who qualify by taking the PSAT/NMSQT. These scholarships are given by many colleges and universities throughout the nation and students who enroll at these institutions are automatically considered for the National Merit. The scholarship is awarded as $2,500.
93. NHS Scholarship 


The National Honor Society awards 600 high achieving students each year with scholarships. Semifinalists receive $3,200, national finalists receive $5625, and the national winner is awarded a $25,000 scholarship to the school of their choice. Finalists and winners are selected based on their leadership, service, and c4aracter, as well as their academics.
94. Sallie Mae Scholarship 

Sallie Mae offers their Bridging the Dream Scholarship Program for students who are driven to make the world a better place. This award of $25,000 is raised by their employees all over the nation through 5ks, silent auctions, and much more. Entries are evaluated based on academic achievement, determination, and financial need.
95. Navajo Nation Scholarship  


The Office of Navajo Nation Scholarship and Financial Assistance provides financial support to Navajo students so that they might achieve their education dreams. These scholarships are meant to encourage students to make the most of those dreams and then to return to their Navajo community to develop it further. The Chief Manuelito scholarship, for example, offers students $7,000 per year for post-secondary education.
High-performing Navajo students can apply for the Navajo Nation's prestigious Chief Manuelito Scholarship, named for the Navajo chief who was among the signatories of the treaty establishing the Navajo reservation, and who encouraged his people to pursue Western higher education.
96. Life Scholarship 

The LIFE (Lupus Inspiration Foundation for Excellence) Scholarship was created to offer financial and educational support to students with a dream of attending college and pursuing a career who have Lupus. Scholarships are merit-based and not determined by whether or not a student is full time and/or has a certain number of courses taken. Winning candidates possess the will to succeed, service to their community, academic achievement despite their struggle with the disease.
97. Chegg Scholarship 

Chegg, Inc. provides $1,000 monthly scholarships to current high school students at least 16 years of age or for students enrolled in college or university in the U.S. A new and separate contest is held each month with only one winner for each. An essay is included in the application process.
98. STEM Scholarships 

The National Science Foundation or NSF offers the S-STEM program to undergraduate students pursuing a degree and career in science, technology, engineering, and mathematics. These students must demonstrate financial need and have a proven academic The program strives to give low-income students the chance to receive higher education and increase the number of high-quality professionals in the STEM workforce.
99. Scholarships for Single Moms 


There are many types of scholarships and grants available to single mothers. Some are given through local support chapters, business programs, and schools, or through your employer. Still, others are more nationally based, such as the Patsy Takemoto Mink Education Foundation Scholarship. This is awarded to single mothers with low incomes and minor children who plan to enroll in college, graduate school, or GED and skills training classes.  | GED course
100. California Scholarship Federation 


The California Scholarship Federation is a state-wide organization that strives to honor outstanding high school students and award them with funds for post-secondary education. Students become eligible for this program in middle and high school. Life memberships are honored by quite a few colleges and universities throughout the state of California.
101. Scholarships for Nursing Students 

The Nursing Scholarship Program ran by the Department of Health and Human Services, provides scholarships to undergraduate and graduate nursing students. These students must be committed to providing medical treatment to under-served communities. This scholarship covers the cost of tuition, books and fees, supplies and a monthly stipend of $1200.
102. Scholarships for College Sophomores 

Many scholarships are eligible to college sophomores, helping them to fund the continuing of their education and dreams. The Elizabeth J. Davis scholarship is one of those. it is available to college students who live in the state of Vermont and are studying nursing and many medical therapies. This scholarship will award its winners with $3000.
103. Women in STEM Scholarships 

The Clare Boothe Luce Program Scholarships are specifically geared towards women who are pursuing an education and career in a STEM field. This program gives both undergraduate and graduate scholarships. The program also gives research awards, graduate fellowships, and professorships. All grants and scholarships are provided to four-year higher education institutions and not the individual student.
Clare Booth Luce was a U.S. Congresswoman and the first American woman appointed to a major ambassadorial post abroad. A scholarship in her name supports women pursuing careers in STEM.
104. Scholarship Universe
Scholarship Universe is the matching service used by the University of Arizona. It allows students to create a profile, answering specific questions about themselves and their degree. The system then matches them with scholarships and grants that they are eligible for and might be interested in. This is a great way to get connected with the finances to support your education, even if it is outside of UA.
105. Writing Scholarships
Writing scholarships are usually provided to winners of writing contests such as the L. Ron Hubbard Writers of the Future Contest. This specific contest awards new and aspiring writers of unpublished science fiction or fantasy works with cash prizes of up to $1000. This contest is held quarterly with first, second, and third place winners.
106. Need-Based Scholarships
Need-based scholarships are those that the amount of the award is solely determined by the financial needs of the student. Many institutions and private organizations offer these. One of the top need-based scholarships is the Barnes scholarship, which provides $15,000 to award winners and is renewable. While the focus is based on financial needs, this scholarship also looks at the achievements and character of applicants.
107. LSU Scholarship 




Louisiana State University offers scholarships for both incoming freshman and transfer students with over $300 million awarded each year. They offer merit-based scholarships, major-specific scholarships, study abroad programs, research scholarships and much more. Awards can range from $500 to a full ride.
108. Scholarships in Pennsylvania
The Allegheny Mountain Section Air and Waste Management Association gives scholarships to undergraduates seeking a career in environmental related fields. This awards $5000 to Pennsylvania residents with high marks, proof of extracurricular activities, and community involvement, making it a merit-based award. The award may be extended to include students with graduate degree plans as well. 109. Penn State Scholarships 



Penn State offers a variety of scholarships to students attending their school. Award values range from $800 to $2000 per year. Scholarships are available to first year and returning students. Many do not require an application, as your admission to the school will ensure that you are automatically considered for such an award.
110. Poetry Scholarships
Poetry scholarships are typically based on contests, where poets need to write an unpublished poem for review. The Just Poetry Scholarship is one of these. This contest awards winning U.S. high school students with up to $500. New contests are held each quarter. Additionally, 4 "Best of Issue" and 4 Editor's choice winners are chosen from the winners each year, one each quarter.
111. Coolidge Scholarship 


The Coolidge Scholarship is an annual, full-ride presidential award given to high school juniors. This award includes tuition, room and board, and other expenses to any four-year undergraduate program in the U.S. The main focus of eligibility for this scholarship is academic achievement, as this was an important interest for President Calvin Coolidge.
112. Scholarships for Master's Degrees 


The Lydia Donaldson Tutt-Jones Memorial Research Grant was created to assist graduate students pursuing a master's degree to reach their goals. This award is worth $5000 and can be used at any U.S. college or university. The applicant must be interested in research focused on high academic success in African Americans.
113. Women in Engineering Scholarships 
The Society of Women Engineers (SWE) Scholarship program, as its name suggests, is fully geared towards helping women achieve the education needed for engineering degrees and careers. Applicants must be enrolled in an ABET/CSAB accredited four-year or graduate program and have aspirations of continuing in an engineering related career. Awards may vary.
114. Dunkin' Donuts Scholarship
Dunkin' Donuts, in partnership with Scholarship America, awards almost $2 million in scholarships money every year to qualified high school seniors. Each year this amount varies, as the scholarships offered. Some are regionally held, while others are more nation-wide. For example, in the Rhode Island and Bristol counties of Massachusetts, six seniors will be given $10,000.
115. Texas A&M Scholarship 




Texas A&M University in San Antonio provides several kinds of scholarships to its students. One such scholarship is the Bunny Jean Raba Scholarship. This awards female undergraduate juniors who are first-generation university students with up to $7400. These students must be enrolled as a full-time student and demonstrate financial need.
116. Gates Cambridge Scholarship 


This scholarship was created to encourage applicants foreign to the UK to attend Cambridge University and attain a postgraduate degree in any subject. Eligibility is based on merit and the commitment to improving lives around them. The scholarship includes tuition, monthly allowances, airfare, visa fees, and various other expenses.
117. Phi Theta Kappa Scholarships 

Phi Theta Kappa offers several kinds of scholarships to its members, both to undergrads and graduates. However, some scholarships are open to non-members as well. Many scholarships also require that the applicant transfers to a senior institution and enroll as a full time student within the next year, such as the Hites Transfer Scholarship with awards 10 students with $7,500.
118. Vanderbilt Scholarships 

Vanderbilt offers three main scholarships each year. They are merit-based and renewable for up to four years of undergraduate study. Recipients must have outstanding academic achievements, strong leadership skills, and for Ingram scholars, they must be pursuing a career that includes a commitment to civics and leadership. This scholarship provides full tuition as well as a summer project.
Vanderbilt University awards its top incoming students—about 250 total—with one of its three signature scholarships, each worth full tuition.
119. National Scholarship 

The National Scholarship is funded by The Dream. It can cover up to $14,500 for associate's degrees and $29,000 for bachelor's degrees. Eligibility is based on your financial needs and your ability to persevere despite the challenges, as well as your grades and test scores. This award is renewable every year as long as you still meet the requirements.
120. Cappex Scholarships
Cappex is one of the largest online databases to find scholarships and grants. Using Cappex, you can create an online profile to be matched with scholarships that fit your needs and personality. There are scholarships available on Cappex for nearly all majors, backgrounds, degrees and much more.
121. DACA Scholarship 

The Dreamers Scholarship is awarded to undocumented DACA (Deferred Action for Childhood Arrivals) students who are applying to one of the 12 DACA partner schools and have a GPA of 2.5 or higher. The reward is up to $12,500 for associate's degrees and $25,000 for bachelor's degrees. It is renewable as long as the criteria is still met.
122. UTA Scholarship 

The University of Texas in Arlington offers quite a few scholarships for its students. Most of them apply to new, incoming students and are merit-based. Their presidential scholarship for new students, for example, awards $10,000 to recipients with a GPA of 3.0 or better and full-time student status. This is renewable up to four years for a total of $40,000.
123. Air Force ROTC Scholarship 


If you have served our nation in the Air Force or are currently, make sure to check out the amazing scholarships you can get through the Air Force ROTC. These scholarships are available to high school students, current college students, and enlisted airmen. As an enlisted airman you could earn up to $18,000 per year for undergraduate studies, all while continuing to serve.
124. Step Up Scholarships 


Step Up is an organization within the Florida Department of Education focused on giving every child a high-quality education. Their goal is to provide help provide the funding needed for that education in grades K-12. The scholarships they offer apply to low-income families and children with disabilities.
125. Tylenol Scholarship 

It's not hard to imagine that a company that strives to help us feel better so we can achieve more might want to assist in education. Tylenol has been offering the Future Care Scholarship for 25 years now in the hopes to encourage students to pursue degrees and careers in Scholars through this program are noted to be committed to enriching the lives around them, especially through their efforts in the healthcare industry.
Pursuing a career in healthcare? Tylenol awards scholarships to students and practitioners seeking degrees to actively treat patients.
126. NURSE Corps Scholarship 

The NURSE Corps Scholarship is given by the BHW (Bureau of Health Workforce) to students accepted or enrolled in an accredited nursing program in the U.S. The award includes tuition, a monthly stipend, books and supplies, and other fees. The amount varies and is dependent on your financial need. After graduation, you will be required to serve for a time at a Critical Shortage Facility (CSF).
127. Dr. Pepper Scholarship 

Each year Dr. Pepper gives away $100,000 prizes to students pursuing higher education. These students must be 18-24 and be willing to fill out a profile and application, as well as make a video describing you and your dreams of making the world a better place. Finalists will be selected to throw a football at a college football conference championship game. Even if you don't win you will be given up to $25,000.
128. Santa Barbara Scholarship Foundation 

The Scholarship Foundation in Santa Barbara County helps students get a higher education by providing several options for funding. Qualifying students can receive full tuition for four years of undergraduate and medical/graduate level studies. These awards are based on financial need and the motivation and potential of each student.
129. Pepsi Scholarships
Pepsi Cola International offers many different scholarship opportunities each year. One of them is the Pepsi-Cola Scholarship Program, which provides a $10,000 renewable scholarship each year to eligible students. These students will have high marks in academics and be able to demonstrate financial need as well as leadership skills.
130. USF Scholarship 





The University of South Florida offers scholarships that range from $250 up to full tuition coverage. USF, like most colleges, receives funding from friends and alumni for the use of financial aid to its students. Most are academic and talent-based, while some focus more solely on financial need.
131. Texas Tech University Scholarships 




If you are planning or currently attend Texas Tech University, you should know that they offer several scholarships to their students. Like many schools, one of the most sought-after scholarships is the Presidential scholarship. This is awarded at various levels for incoming freshmen, depending on your merits such as GPA, academic achievement and leadership qualities.
132. Auburn Scholarships 




Auburn offers many scholarships to help fund its students. Their scholarship database, AUSOME, streamlines the process of finding the right funding options for you and allows you to apply, accept, and receive your financial support. The "Sonny Boy" Endowed Fund for Excellence, for example, is a great scholarship available to those who are pursuing a major in animal sciences within the College of Agriculture.
133. Harvard Scholarships 





Harvard offers a multitude of scholarships and funding options for all types of students and degrees. Each separate school within Harvard is primarily responsible for the scholarships it will accept and give out. Many of its scholarships are limited, with eligibility relying upon your heritage or place of birth.
134. Terry Scholarships 



The Terry Foundation is an organization in Texas that seeks to provide funding for students to attend 13 Texas universities. It is the largest private scholarship provider in the state. They provide freshman and transfer scholarships based on financial need, leadership abilities, and residency status. The amount of each award will vary.
135. UTRGV Scholarships 


At the University of Texas Rio Grande Valley, all scholarships are offered based on merit, achievement, and need. These can be awarded to entering freshman, current, transfer, undergraduate, and graduate students. Most scholarships do not require an application. Upon your admission into UTRGV you will be considered.
Partly through its scholarship programs, the heavily Hispanic University of Texas Rio Grande Valley boasts one of the best records in Texas for low student debt.
136. UNT Scholarships


The University of North Texas provides many opportunities for financial support. Most are merit-based scholarships and awarded on a first come, first served basis. Besides the National Merit Scholarship that is available at most schools, UNT offers incoming freshmen up to $10,000 annually with the Excellence Scholarship Award. This is awarded on five different levels based on how well you fit the criteria.
137. Robertson Scholarship 


The Robertson Scholars Leadership Program isn't just a scholarship. While it does include full tuition, room and board, and fees for four years, it also includes plenty of extras to really jumpstart your education and career. This program makes sure you have access to some of the best resources available both at Duke and UNC-Chapel Hill, as well as some extraordinary summer experiences.
138. AAA Scholarship 

The AAA Scholarship program is a unique opportunity that provides students in Pre-K through grade 12th with funding to attend schools in their area that is better suited to their academic success. These are private schools that some families and low-income students may not be able to afford otherwise. The program enables parents to choose the school their children attend, instead of location only dictating the child's education.
139. Ole Miss Scholarships 





The University of Mississippi wants to make sure that students have access to educational funding for their campus with many scholarships. One such is the Stamp Scholarship, which awards incoming freshmen with high academic records and great leadership qualities with financial support up to the full cost of attendance. This also includes a yearly stipend of $12,000 for extracurricular activities such as study abroad programs and enrichment courses.
140. Indiana Scholarships 



COPS Monitoring funds one of the best scholarships to be had in the state of Indiana, the Electronic Security Association (ESA) Youth Scholarship Program. This gives $7,500 to first place winners and $2,500 as a second-place prize. High school students must have parents or guardians who are part of a police, fire, or sheriff department full time to be eligible.
141. Purdue Scholarships 



Purdue University offers several scholarships to their students. At the top is their Trustees Scholarship, which awards $10,000 to Indiana residents and $12,000 to $16,000 to nonresidents per year. This is scholarship is given a holistic eligibility approach, looking at both academics and service and leadership in the community.
142. OSAC Scholarships 





The Oregon Office of Student Access and Completion offers over 600 scholarships programs and opportunities for students of any background, economic status, or academic achievements. OSAC has handed out more $18 million in free scholarships to fund the education of students in the state of Oregon. Many of these are dependent on your attendance of Oregon schools for elementary, secondary, or post-secondary schools.
143. NAACP Scholarships 

The NAACP is able to provide several scholarships to eligible students each year. This is possible through many generous donations given over the years. The NAACP employs a scholarship committee whose job is to decide which outstanding students who have applied are awarded with the appropriate funds. Check out the NAACP Agnes Jones Jackson Scholarship or Hubertus W. V. Willems Scholarship.
144. Baylor Scholarships 



Baylor University is very in tune with the needs of their students. That is why they offer a great many scholarships to those who might need financial assistance. From department specific awards to university and even nationwide programs, they have something for everyone. Like the Baptist Minister's Dependent Scholarship which awards $5,000 to students with parents or guardians who are actively serving in a Baptist church.
145. Oregon Scholarships 

One of the top scholarships to be found in Oregon is the Beat the Odds Scholarship. This awards high school students with $2500 each year for up to four years if a GPA of at least 3.0 is achieved. Eligibility is based on determination despite negative odds such as poverty, disability, or personal tragedy.
146. Cosmetology Scholarships
If you plan on attending cosmetology school and are looking for some financial assistance, be sure to check out the Vidal Sassoon Professional Beauty Education Scholarship. This award of up to $10,000 is funded by the Beauty Changes Lives Foundation (BCLF) for all legal residents of the U.S. and Canada over the age of 18. Ten winners are selected for each competition and are given funding for 50% of their program's tuition costs.
The Beauty Changes Lives Foundation offers scholarships to students interested in various beauty industry careers, from hair to make-up to nails.
147. UAB Scholarships 



The University of Alabama at Birmingham offers several types of scholarships from academic-based programs to ones that honor veterans and their children. For those that are entering as a freshman and are taking advanced placement courses, the AP Achievement Award gives students full tuition for up to four years. Applying students must also be from one of the seven local Birmingham City high schools.
148. Computer Science Scholarships 


The Entertainment Software Association offers one of the best computer science scholarships available to women and minorities in the field. This program awards $3,000 to those students pursuing a video game and/or computer arts careers. It can be renewed annually for up to four years as long as eligibility factors are still in play.
149. Tops Scholarship 


The Taylor Opportunity Program for Students (TOPS) is a Louisiana state scholarship given to residents attending a state college, university, or technical college. There are four sections to this program, each with its own award amount and eligibility requirements. The award amount for each is based on the school and tuition costs where the student attends.
150. Howard University Scholarships 



A popular internal scholarship awarded at Howard University is a donor scholarship. These are funded by benefactors for the University. Each donor sets their own eligibility standards and the amount to be awarded, with a committee to review and select the winners.
151. TCU Scholarships 


The Sandra Brown Excellence in Literacy Fiction (ELF) Scholarship is one of the most prestigious at TCU. It is designed to provide full tuition assistance to a TCU student for their junior and senior years who show strong potential and academic excellence as a fiction writer. Interested students will need to apply with a 50-70 page fiction writing portfolio and two letters of recommendation.
152. WSU Scholarships 



Students at Washington State University are awarded with nearly $390 million in scholarships every year from a variety of different programs. Over 700 scholarships are awarded through WSU's general application alone. Among those is Distinguished University Achievement Award, which is worth $4000.
153. Ohio Scholarships 





In the state of Ohio, you can apply to win the Ohio War Orphans Scholarship funded by the Ohio Department of Higher Education. This scholarship awards eligible students attending public institutions with the maximum amount possible. Ohio private school attendees receive $5,667 year. Students must have a deceased or severely disabled parent who served in the U.S. Military.
154. Arizona Scholarships 





Claiming the top spot for Arizona scholarships is the Charles A. Esser Memorial Scholarship. This award provides $2,000 a year to students who are pursuing a Master of Public Administration (MPA) degree and a career in local government. This offer is accepted by several major state universities and their graduate schools.
155. Scholarships for Hispanic Women 




Among the top scholarships available for Hispanic women is the Lubbock Hispanic Association of Women scholarship. This provides up to 20 students each year with an amount of up to $1,000 each. Applicants must use funds for educational purposes for higher learning.
156. Minnesota Scholarships 


The Coss Family Foundation, in partnership with the Saint Paul Foundation, offers several scholarships to residents of Dakota and Ramsey counties in Minnesota. Recipients can win between $500 and $3,500 towards tuition and fees. While the most common winners are incoming freshman, an Adult Scholarship exists for non-traditional returning undergraduates.
157. Tennessee Scholarships 



High school graduates in Williamson County, Tennessee can apply for the Ann Buchanan Scholarship Fund. This awards students who have faced life challenges such as injury, life-threatening illness, or extreme circumstances with funding towards their college education. Unlike many scholarships and awards, this one requires that you are not in the top ten percent of your class.
158. Photography Scholarships 

Sony and the World Photography Organization partner to award competing photographers with Sony World Photography Awards. This splits $30,000 and the latest Sony digital imaging equipment between the winning photographers. Applicants must be 12 to 19 years old to enter.
The college photography student category of the Sony World Photography Awards gives winners professional photography equipment and global recognition. Some students will qualify for the age-based Youth category as well.
159. Microsoft Scholarships 


Microsoft, a leading technology company encourages students of African descent to pursue a career in technology with the BAM (Blacks at Microsoft) scholarship. This awards two outstanding high school seniors with $5,000 towards their education. It is renewable for up to four consecutive years as long as eligibility is still met.
160. NAU Scholarships 


Northern Arizona University provides scholarships to its students based on merit, need, and their background. Among the top scholarships is the Flinn Scholars Awards. This award covers full tuition for up to four consecutive years, room and board for one year, and a $1000 stipend for your first two years.
161. Virginia Scholarships 


All University of Virginia students are able to apply for the Beckman Scholars program. This organization's purpose is to provide awards for highly motivated students who work in a laboratory at the University. Winners will receive $19,300 in awards. These students will work in a lab for at least 10 hours a week and for two summers.
162. University of Kentucky Scholarships 



The University of Kentucky provides both need-based assistance and academic scholarships for its students. The need-based assistance is based on your FAFSA, while the academic scholarships are given in response to high test scores, grades, and class participation. One such scholarship for UK students is the William C. Parker Scholarship, which provides $2,500 to eligible outstanding students.
163. FSU Scholarships 




At Florida State University, paying for college is made easy with a number of scholarships available to all kinds of students. The Florida State Service Scholar Program is one of those. It is offered to both entering freshman and returning students with a proven community service record.
164. Jefferson Scholarships 


The Jefferson Scholars Foundation provides funding for one of Virginia's most prestigious scholarships. This scholarship is available to both in and out of state students attending the University of Virginia. It covers tuition, room and board, books and other fees associated with the cost of attendance.
The University of Virginia tries to attract "the most promising leaders, scholars, and citizens in the world" through its Jefferson Scholars program, providing full-ride scholarships to several dozen students chosen through a rigorous nomination and selection process.
165. Promise Scholarship 


This scholarship provides up to $4,750 for high-achieving students in West Virginia. You apply as a high-school student and take the SAT or ACT to establish your eligibility. Make sure you check out the list of high-school required courses early!
166. Arkansas Challenge Scholarship 


Exclusively for Arkansas residents, the Arkansas Challenge awards four-year degree students with $14,000 and two-year program students with $4,000, spread over the course of the degree. It's available to any student irrespective of their academic status, but there are ACT (or equivalent) entrance and GPA maintenance requirements as well.
167. OSU Scholarship 



The Ohio State University offers many different kinds of scholarships, including merit, departmental, and STEMM. Be sure to apply for the FAFSA as part of your search. Another type of scholarship, the Alumnae Scholarship Housing, allows women to live in different housing with reduced rates. In exchange, you're expected to contribute to household duties such as meal prep.
168. American Legion Scholarship 


The American Legion, a patriotic veterans organization, sponsors a variety of scholarships. If you're an Eagle Scout, consider applying for Eagle Scout of the Year, an award worth $10,000. There are also junior shooting sports and baseball scholarships, as well as scholarships for children of post-9/11 veterans. A big talker? There's also an oratorical contest. There's something for almost everyone at American Legion.
169. Marine Corps Scholarship Foundation 


Are you the child of a Marine? If so, then you're probably eligible for an award from the Marine Corps Scholarship Foundation, which has been honoring Marines for 56 years by supporting their children. They've given out 40,000 scholarships totaling $120,000,000. While a GPA of 2.0 is the minimum most recipients have a 3.0 or higher.
170. Mometrix Scholarships 

Mometrix offers several scholarships for those entering college, who are in nursing school, graduate school or those who which to become a teacher. Each scholarship will have a first and second place winner with awards ranging between $500 and $250.
171. ACE Scholarships 

This isn't your traditional scholarship. ACE is concerned that too many people aren't succeeding in their current schools. School reform is happening too slowly and so ACE has partnered with private high-schools in a handful of states to provide partial scholarships to help kids get into better schools. If you're applying in Montana, Wyoming, Colorado, Kansas, Missouri, Arkansas, Louisiana, or Texas, talk to your admissions counselor about an ACE scholarship.
172. Wendy's Scholarship 


Calling all high-achieving high-school seniors! Wendy's High School Heisman offers three different scholarships, up to $5,000, for students who participate in an Olympic-classified sport, maintain a 3.0 GPA, and leaders and role models in their communities. Two finalists will be selected from each of the five national regions.
173. UTSA Scholarships 


Located in and around beautiful, multicultural San Antonio, UTSA offers a variety of scholarships. Freshmen admitted in the fall are automatically considered for the Distinguished Presidential Scholarship award, worth up to $24,000 for four years. There is a similar program available for transfer students.
174. Rotary Scholarship 


If you're interested in promoting peace, fighting disease, or care about clean water, then a Rotary scholarship may be for you. The Rotary Foundation has awarded 350,000 awards in total. There are two types of scholarships: through your local Rotary club, or through the Foundation. The clubs offer scholarships for various levels of schooling, while the Foundation supports professionals and college graduates.
175. Mitchell Scholarship 



If your heart lives in the Emerald Isle, then you ought to consider the George J. Mitchell Scholarship Program, which serves to connect Americans to Ireland. Named after the senator influential in the Northern Ireland peace process, selection entitles you to a year of post-graduate study, along with tuition, room and board, and a stipend.