David Keith McCallum was born in Glasgow in 1933. His parents were musicians; his father, also named David, played violin, his mother played cello. When David was 3, the family moved to London, where David Sr. played with the London Philharmonic and Royal Philharmonic.David McCallum has had a very long trajectory as an entertainer and performer. To modern audiences, McCallum is best known for playing Agent "Donald Mallard" on the hit CBS crime series NCIS. Despite his extensive career, David has never been one to seek the public eye.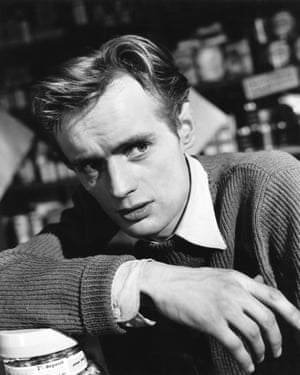 David McCallum is a famous actor
He has been in NCIS among other things
Learn some fun facts about him in the video below
Not much is known about his private life. Keeping his private persona hidden has served him well in his career and has helped him keep his focus as an actor. Nevertheless, we dig some digging for you to find out more about David and how he came to be in the entertainment industry.
Here now are some interesting facts about NCIS star David McCallum.
He has been married twice. He married his first wife Jill Ireland in 1957. They met on the set of the movie Hell Drivers. Together, they had two sons and a daughter, Paul, Jason and Valentine, with Jason being the only one who was adopted. In 1963, David introduced Jill to his co-star on The Great Escape, Charles Bronson, and she left David and married Charles in 1968. In 1967, David married Katherine Carpenter and they have two children together, a son Peter and a daughter, Sophie. He and Katherine currently live in New York, but he spends several months every year filming NCIS on the West Coast.
Abaca Press
Oboe Player
Since both of his parents were musicians, the Scottish-born actor was encouraged to prepare for a career in music. His father decided what instrument David should study and settled on the oboe. While he was quite skilled with the instrument, music never interested him the way that acting did. "I played The Little Prince in Shakespeare's King John, at one of those local things where people do skits and songs. Mine was the little prince having his eyes put out by this terrible man, and I acted it, evidently, very well, because I got a standing ovation. I wasn't more than eight," he told The Scotsman. "And I said: 'Hey, hey, hey, this is kinda cool!' I don't know if I consciously thought it, but I had found the place I wanted to be: on a stage, with the lights and make-up and the people. I'm exactly the same to this day; the feeling has never left." David always figured that if his acting career didn't work out, he could always fall back on music.
Source: Daily Mail
 Published Writer
At 82, he published his first novel, Once a Crooked Man, about a young actor in New York City who tries to foil a murder. According to him, he never intended to write a book. "I sat down about fourteen years ago and decided to teach myself how to write. I would write a couple of pages and then chuck them away and I kept on writing stuff, putting it away, writing stuff, putting it away, and eventually I finished a book to a certain extent, but by the time I'd finished it, a lot of it was very old fashioned and not really up to date. Three years ago, I decided it was a shame to just leave it laying about; I'd had too much fun doing it, so purely for pleasure I finished it. I showed it to a wonderful man in New York by the name of Will who decided to publish it! So, that's how it came about. I never sat down to write a novel, it just grew out of my brain over many years," he told Vulture Hound.
Editorial credit: / Shutterstock.com
 Obsessive About His Roles
When it comes to his roles, The Man from U.N.C.L.E. star is obsessive and likes to thoroughly research each one. For his current role as Dr. Mallard on NCIS, he trained with the Los Angeles Chief Pathologist and is now able to perform autopsies. For his role on the TV show Colditz as Flight Lieutenant Simon Carter, he prepared for it by drawing on his experience in the military when he did his National Service in West Africa, and by visiting the former POW camp in Colditz. He told The Scotsman, "I am known for being somewhat obsessive, but I felt it important to go to Leipzig. When we got there, Colditz was basically used as a mental hospital, so there was a somewhat Fellini-esque element to the whole thing. It was a long project, and it was nice to be with (co-star] Bob Wagner. He's a lovely man, and recently guest-starred on NCIS. Colditz was a very timely, great story – and it was also regular employment for a couple of years, which is always good for an actor."
Source: Digital Spy