Model Lori Harvey is best known as Steve Harvey's stepdaughter. She's been modeling since the age of three and has been signed to top model agencies like LA Models and Select Model Management in Europe, according to her IMDB bio.
While Lori is the stepdaughter of Steve, who's been married to her mother Marjorie Harvey for 12 years now, she makes little mention of any father figure in her life beyond Steve. Which poses the question: who is her biological father?
It's unclear who Lori's biological father is, as there is no mention of him in any of her bios or any indication on her social media accounts that she has a relationship with her biological father.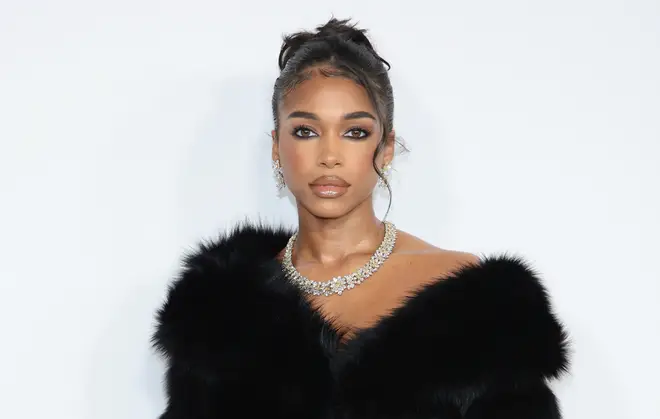 Lori's mother Marjorie was married to Jim Townsend before marrying Steve. Jim's name sounds familiar because he was given life in prison after attempting to buy 40 kilos of cocaine to sell, only to be pardoned by former President Barack Obama in 2017.
Jim also was rumored to be writing a tell-all book about his run-ins with the law during his and Marjorie's marriage. He told RadarOnline "I wrote two-thirds of the book in prison… I'm going…tell my story. It don't matter [if Marjorie knows about it]."
Jim told RadarOnline that the book would also detail how Marjorie was involved in his crimes, making her liable. Back in the early 90s, the FBI and DEA were also investigating Marjorie, suspecting her of being involved in her husband's drug ring.
Jim was given the life sentence in 1992, and Lori was born in 1997, meaning it's not very likely that he could be her biological father. Marjorie apparently split from Jim less than five years into his sentence, around the time that Lori was born. Whoever her father really is, Lori clearly doesn't have a relationship with him — but she seems to be close to her stepfather Steve.
After getting into a car accident in Malibu on Oct. 20, the model apparently FaceTimed her stepfather to tell him what happened while police arrived on the scene, according to OK! She was arrested but not booked for a misdemeanor hit and run and delaying a police investigation.
While it was unclear for a while whether Lori was dating Sean "Diddy" Combs or his son, Justin Combs, it became clear that Lori and Diddy were an item when they were spotted on vacation together with Lori's family.
A couple of days before Lori got into her car accident, it was confirmed that the fling between the two was over.
E! News reported that the pair had split, and that "Diddy is still healing and focusing on himself right now," a source told the outlet. "He is not ready to be in a long-term committed relationship and is focusing on his kids right now."
We're not quite sure how dating his son's ex counts as "focusing on his kids," but to each their own.