Christo Wiese is one of South Africa's most successful businessmen, known for his role in the growth of Shoprite and Pep which are two of South Africa's most valuable retailers.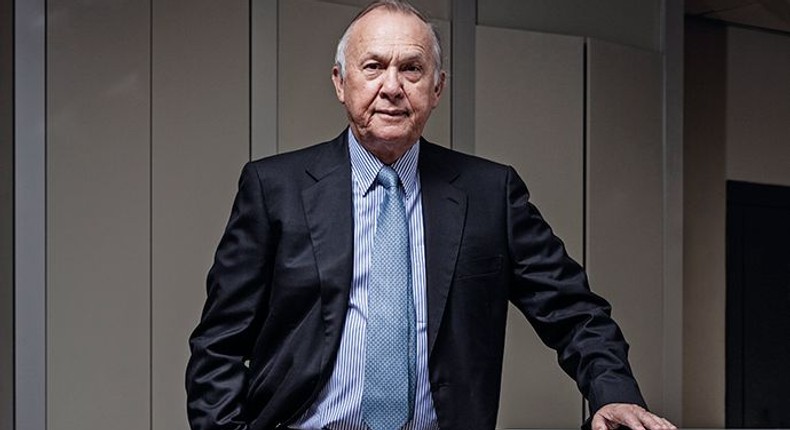 South African billionaire Christo Wiese strategically sells $49 million worth of Shoprite shares.
・Shoprite's impressive 17.1% revenue growth led to a generous dividend payout and a 10.5% increase in full-year dividends per share.
・Wiese's decision to reduce his Shoprite stake follows a significant final payout.
Christo Wiese, a billionaire from South Africa, has made the business decision to maximize the value of his early investments in Shoprite Holdings, the continent's largest retailer.
The South African billionaire sold 3.83 million common shares at a price of R245 ($12.89) per share through Titan Fincap, a company owned by his investment vehicle Titan Premier Investments, according to a SENS notice posted on Shoprite's website and the Johannesburg Stock Exchange. The deal sums up to R938.6 million ($49.45 million).
As of September 10, Wiese owned an 11.58 percent share in Shoprite, which was once valued at more than $900 million. He has since decreased his investment in the massive retailer. His $1.1 billion fortune, which made him one of Africa's richest people, was mostly made up of these Shoprite shares.
Wiese made this decision after receiving a final payout from his interest in Shoprite on October 2 in the amount of R261.91 billion ($13.84 million). Following Shoprite's strong financial performance for the fiscal year 2023, which ended on July 2, 2023, the dividend payment was made.
The business saw consistent sales growth all year long, increasing by a whopping 17.1%. From R187.53 billion ($9.8 billion) in 2022 to R219.53 billion ($11.48 billion) in 2023, Shoprite's revenue increased.
The Shoprite board of directors declared a final dividend of R4.15 ($0.217) per share as a reward for the company's tenacity. This furthered Shoprite's dedication to providing value to its shareholders and stakeholders with a full-year dividend per share rise of 10.5%.